November 8, 2023: New Episode: All the AI Takes you'll ever need
More notable investments, our first event of 2024 is announced, an exclusive membership opportunity, and more events for you
New Episode:
Quick Takes on how AI is helping the housing crisis, Hyatt brothers make an investment and more AI news

TechTO Quick Takes returned with a brand new episode, breaking down the recent news, chatter, trends, and analysis from the past few weeks in Canadian Tech.
Quick Takes is a bi-weekly series that reviews the recent breaking news stories, top trends, story features, opinions, and takes on everything that's happening across the Canadian Tech Ecosystem.
This episode features opinions and discussions on:
Is AI the solution to the housing crisis?

Capitalizing on the AI chip shortage, and how this company is winning

Dominating the AI hype cycle

Another company raise we can learn from

Looking ahead (again) into the future
A brand new episode drops next week
Like and subscribe wherever you listen to your podcasts
Today's Episode is brought to you by: Float
Today's episode is brought to you by Float
Say goodbye to the old way of managing spend.

Float's smart corporate cards allow you to spend, track, approve, and reconcile all your CAD and USD expenses in one simple-to-use platform.

Float's physical and virtual cards are backed by customized spend controls and real-time reporting to help you manage your company spend. Even better? You can set instant reminders to easily text, email, or upload receipts as soon as a purchase is made.

With the ability for direct integrations with Quickbooks, Xero, and NetSuite, Float makes your month-end a breeze.
Kick off the New Year with TechTO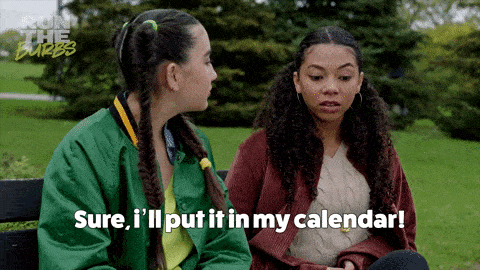 Gif by runtheburbs on Giphy
Announcing our first event of 2024!
Mark your calendars! 📆
Just when you thought we were done… we are already planning our 2024!
We're excited to announce our first event of the year! It's fast-approaching so get your name on the list and take advantage of Early Bird sales while they last.
TechTO: Together | January 15, 2024 at OneEleven - Ring in the new year and kick things off with a bang! We return to OneEleven to bring you more of the conversations, networking, and after-party you love! Speaker announcements and more details, coming soon!

Interested in partnering with us on a future event?
Contact [email protected] to learn more and get involved.
The most exclusive membership in Tech
Become a TechTO Insider and get exclusive access to events, news, content, and other perks.
The TechTO Insiders Program has helped hundreds of technologists across multiple roles and positions meet their goals.
Whether it's finding mentorship, finding new ways to connect with others, accessing events, or discovering more about the Canadian Tech Ecosystem, the Insiders program is helping others meet their goals and advance in their endeavors.
With the option to join as a Digital, All Access, or Lifetime member, there are ways to reach your goals at every tier.
What are the other perks?
One of the many Insider perks includes access to exclusive networking and social events at some of the coolest venues in the city. Meet other Insiders, get to know the TechTO Founders, and share your ideas with others who can offer support, mentorship, and opportunities.
Learn more and become an Insider today
Want to showcase your company, events, and opportunities to 60,000+ subscribers across the Canadian Tech Eco-system? Reach out to [email protected] to learn more